NEWS

11/9/2021 - HUI PREPARES FOR CRC HUI`ANA

The Hui's leadership team has been meeting throughout the pandemic to keep the heiau preservation efforts moving.

The entire committee has not been able to meet as a group due to COVID 19 restrictions and precautions; however, Cochairs Kealani Winter and Likeke Bumanglag continue to meet with R&D subcommittee manager Nohea Alexander to ensure key management elements of the heiau continue on schedule. They will meet with members of the Cultural Resources Commission (CRC) on November 12. The agenda includes a discussion about revising the April 2006 Archaeological Site Preservation Plan, and other matters including informational signage protocols.

The purpose of the CRC is to advise and assist Federal, State and County government agencies in carrying out their historic preservation responsibilities as authorized under Hawai`i County Code, Chapter 2, Article 44.

9/22/2021 - KEEPING ON TOP OF THINGS

To ensure the heiau's day-to-day business and stewardship is carried out, Hui cochairs continue to meet throughout the COVID pandemic. Regular scheduled meetings had been put on hold since the pandemic began in 2020.

The management of one of the area's important wahi pana is an on-going process that requires monthly inspections, boots on-the-ground visits, planning, as well as consultations with various cultural and government entities as needed.

9/22/2021 - QUARTERLY REPORT FOR SEPTEMBER

The hui reported on heiau activities at the board meeting held September 22. Following are highlights of the report:

Due to the on-going concerns of COVID 19, monthly meetings have been curtailed/modified to address only the most pressing issues. A current priority is to complete the mapping of the heiau and working with the County Cultural Resource Commission to accomplish this project. A tentative meeting is expected to be scheduled sometime in October to establish a plan to move forward.

8/16/2021 - DAMAGE TO AN ARCHAEOLOGICAL SITE HAS CONSEQUENCES

To protect and preserve Hawaiian cultural lands, features, and artifacts Pualani Estates has placed the stewardship of the Keaukukuiula Heiau under the Heiau Preservation Hui. Mismanagement of this and other designated wahi pana will result in severe consequences.

5/15/2021 - Latest Ki Thrive

Planted in December 2020 by volunteers, ki now thrive along the heiau's Paulehia Street border.

Ki has many uses. It grows throughout Hawaii and is a large part of Hawaiian tradition and culture. Polynesians considered the leaves to have divine power.

It is planted at heiau, used in ceremonies, and is related to the Hawaiian god Lono, to whom experts believe the Keaukukuiula heiau is associated.

Throughout Pualani Estates, you will find many homeowners who have chosen to included this beautiful, useful, and important cultural resource in their landscaping.

In addition, other uses include:

Hula skirts
Lei making
Pū ́olo (bundle or container)
Ho`okupu (offerings)
Floral arrangements
Ceremonies (weddings, graduations, etc.)
Food preparation
Place mats/liners for pans or containers
And more...
---
Please respect this historic land.. Animals are not allowed on the preservation site.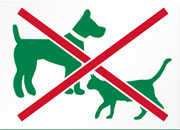 CONTACT INFORMATION:

Keaukukuiula Preservation Hui (Committee)
c/o Hawaiiana Management Company, Ltd
Palani Court - Suite 215
74-5620 Palani Rd
Kailua-Kona, HI, 96740
Phone: (808) 930-3218 (Office)
Fax: (808) 331-1743 (Office)

Hui direct lines:

808.326.9092 Kealani Winter
808.327.9792 Likeke Bumanglag
E-mail: kku@keaukukuiula.com
Select images displayed on this website are copyrighted by the artist and relevant others including those provided by J. Nohea Alexander and R. Likeke Bumanglag. Reproduction or distribution of such images are prohibited without the express permission from the owner.
Webmaster - Web Art and Design by SmartDOTCOM.com of Hawai`i
"Internet Web Art and Design for Small and home-based/Individual Businesses"
Affiliate of CaptainPicard.com and IAKAMAI.COM
Select Logo and other Photography © 2020 J. Nohea Alexander. All Rights Reserved.