NEWS

2-17-2023 - ORIENTATION AT HEIAU

Members of the Hui participated in an orientation and tour of Pualani Estates for the a new Hawaiiana (HMC) representative who was recently assigned to Pualani Estates. The tour was conducted on February 16. The invitation was presented by Board President Bill Culhane, on behalf of the PEK Board. The new HMC representative is Riley Saito.

The heiau's portion of the tour began at 1:15 p.m. Mr. Riley was given a panoramic and narrative tour of the Keaukukui`ula Heiau Preservation grounds by Hui members Kealani Kate Winter, Nohea Jeff Alexander, and Likeke Ric Bumanglag. Accompanying Bill was BOD Vice President Joel Gimpel.

After the tour, the the Board informed the Hui that the visit was "informative" and Hui members were "doing a great job treating the heiau with the respect and attention it deserves." The response went on to say that Mr. Riley was also "impressed" at Pualani Estate's interest and involvement with the heiau.

2-6-2023 - HUI TO RESUME ITS REGULAR SCHEDULED MEETINGS

The steering members of the Hui met to prepare for the return of its regular meeting schedule. The first meeting for all Hui members will be on March 6. at 10 A.M. at CoChair Likeke's lanai.

Those who wish to attend the next meeting can register here.

11-6-2022 - PROTECTING CULTURAL RESOURCES

North Hālawa Valley has long been revered by Native Hawaiians as a place of healing for the mind and body, a place for learning, and a place for worship...
---
Please respect this historic land.. Animals are not allowed on the preservation site.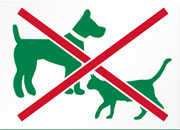 CONTACT INFORMATION:

Keaukukui`ula Preservation Hui (Committee)
c/o Hawaiiana Management Company, Ltd
Palani Court - Suite 215
74-5620 Palani Rd
Kailua-Kona, HI, 96740
Phone: (808) 930-3218 (Office)
Fax: (808) 331-1743 (Office)

Hui direct lines:

808.326.9092 Kealani Winter
808.327.9792 Likeke Bumanglag
E-mail: kku@keaukukuiula.com
Select images displayed on this website are copyrighted by J. Nohea Alexander, K Kealani Winter, and R. Likeke Bumanglag. Reproduction or distribution of such images are prohibited without the express permission from the owner.
Webmaster - Web Art and Design by SmartDOTCOM.com of Hawai`i
"Internet Web Art and Design for Small and home-based/Individual Businesses"
Affiliate of CaptainPicard.com and IAKAMAI.COM
Select Logo and other Photography © 2020 J. Nohea Alexander. All Rights Reserved.