Fastest way is via
Or, you may contact our 24 hr. Aloha Message Center at 808.327.9792
::::::::::::::::::::::::
Made In Hawaii
Products
Kukui Nut Leis
Fabric Leis
Kukui Leis and Necklaces
Koa Bowls
Koa Products
Koa Wood
Hawaiian Gifts
Hawaiian Coasters
Tee Shirts
Hawaiian Dolls
Art
Hawaiian CD Music
Kukui Nut Polish
Kukui Nut EArrings
Kukui Nut Products including Kukui Nut Leis with Koa Wood Beads
Koa Wood Lei
...and more!

HAWAIIAN CDs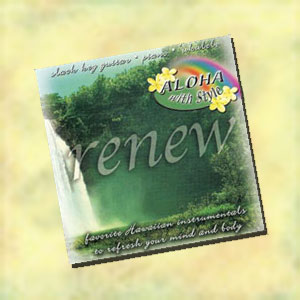 CAPTAINPICARD.COM
THE MADE IN HAWAII WEB SITE
HAWAII'S TRUSTED SITE SINCE 1979!

Your source for Exclusive Made In Hawaii Design Koa Earrings!
We are your Genuine Source for Made In Hawai`i Products and Things that are Hawaiian... We provide Aloha Service the old fashioned way!

We are an on-line Hawaiian Products store doing what we do best: making available genuine and affordable Hawaiian-made Products from local arts and crafts folks, and providing Aloha Service through friendly, helpful people of Hawai`i!

We offer many Hawaiian-made Products including: Hawaiian Art, Koa Bowls, Hawaiian Kukui Lei, Hawaiian Music and Books, Koa Wood Products, Hawaiian Coasters, Hawaiian Magnets, Hawaiian Earrings, Hawaiian Tee Shirts, Mary Manila of Hawaii Products, and much more!
Member of the HARA
Na Hoku
Hanohano Awards*.
WE OFFER SELECT HAWAIIAN MUSIC CDs

REAL HAWAIIAN PRODUCTS TO YOUR DOOR!

Hawaiian Historical Society Member



Please let us know if you have any questions. We love to hear from you!
A MUST-HAVE BOOK FOR HULA DANCERS AND HULA ENTHUSIASTS!

Merrie Monarch Commemorative Books

CHECK OUR FULL ON-LINE CATALOG
OR TAKE A QUICK LOOK BELOW

Order any book direct from Hawaiian author Kate H Winter.

Books - Hawaiian Hula, Merrie Monarch and other books and journals

Kukui Nut Lei Polis

h

- Keeps Your Kukui Nut Lei Clean

Hawaiian Hair Sticks and Picks - Stylized and made in Hawaii

GENUINE HAWAIIAN EARRINGS

GENUINE HAWAIIAN EARRINGS

Koa Wood Paddles - Hawaiian Kitchen Products

Koa Wood Bowl - Made In Hawaii not China!

Koa wood Pastry Server - Exclusive design--perfect for the Baker in the home

Koa Wood Salad Server/Mixer - Sturdy and classic

Koa Wood Letter Opener - Gifts that say Aloha! All made in Hawaii

Balancing Wine Bottle Holder - Unique and Affordable - NOT MADE IN CHINA!

Hawaiian Name Tags - for Travel bags, handbags, briefcase, etc..

Perfect for weddings, Hawaiian parties, or picnic!

THEY MAKE FANTASTIC GIFT WRAPPING BAGS! UNIQUE AND FUN!

Hawaiian Magnets -

Popular Hawaiian scenes

Perfect for your frig door or any magnetic surface! They make great gift items!

Hawaiian Wine Glass Charms - What every Hawaiian Dinner Party needs: Hawaiian kukui nut charms

Hawaiian Refrigerator Magnets- HAWAIIAN MAGNETS

Hawaiian Tee Shirts - Classic and true Hawaiian-styles

Hawaiian Tattoo Tee Shirts for Women
and Men - Including Unisex tee shirts

Select Hawaiian CD Music - Including the Kui Lee Songbook Intangible Dream!

Hawaiian Aloha Coasters - No party should be without these coasters

Hawaiian Mug Mat - Make a fashion statements

Hawaiian Pueo Owl Dolls - Cute, duddly, and very collectable Owl and hapa haole dolls

Hawaiian Luggage Name Tags - Hawaiian Travel Accessories

Japanese Kokeshi Pouches
Made In Hawaii

Use for cell phones, tissue, cosmetic pouch, etc. Many, many, uses! Be the first on your block to own one! Made in Hawai`i
Powered by

We are your
Quality Kukui Nut Lei Makers. Our Kukui Nut Leis
are made on
the Big Island of Hawaii. The
Kukui Nut Leis
are made with durable Kukui
Lei Ribbons.
Each Kukui Nut
is hand inspected
to ensure your
Kukui Nut Lei is
free of hairline
cracks and dings.
We use real
kukui nuts for
all of our Kukui
Nut Leis.
QUALITY KUKUI NUT LEIS TO YOUR DOOR!
Don't forget to check out our Sale items where we offer refurbished Kukui Nut Leis (while they last)!.
These Kukui Nut Leis have been
salvaged and refurbished. These Kukui Leis are constructed in the same manner as our top Quality Kukui Nut Leis! Great Kukui Nut Lei Bargain!