HAWAIIAN TRAVEL LUGGAGE NAME TAGS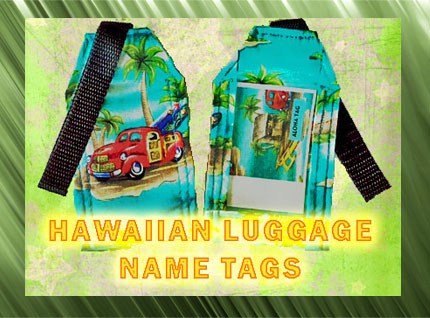 Travel with Aloha and arrive in Tropical Style!

HAWAIIAN LUGGAGE TAGS MAKE GREAT ACCESSORIES FOR... Handbags, Carry-on Luggage, Purse ID, Baby Stroller... AND MORE!


DISCLAIMER: We try to be as accurate as possible regarding the descriptions and information about these products. Please be aware that although pictures can show a lot, digital imaging varies on different monitors.